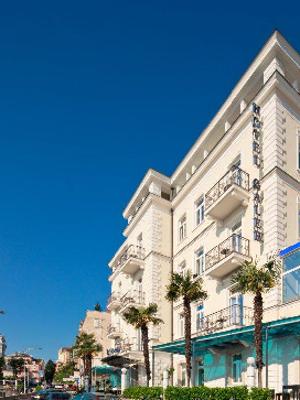 Hotel Galeb
The Galeb Hotel is a small, family hotel located in the very centre of the town, right next to the main beach in Opatija. It was completely renovated and reopened, the idea is being to bring the quality of service and accommodation up to the highest levels and to make this hotel an ideal place for a holiday all the year round. We hope that you will have a good time while staying at our hotel. Looking forward to seeing you.
Best Price Guarantee
In order to make your stay in our hotel as pleasant as possible, and that every moment you have a service you need, our reception-staff is available to You 24 hours a day.
Opatija
Opatija, an elegant tourist destination, lies at the centre of the Riviera with the longest tradition of tourism in Croatia. The very attractive geographic position, enabling its warm seas to be quickly reached from many cities in Central Europe, lush green scenery and a pleasant climate were some of the main reasons for its beginning and the quick development of its tourism at the end of the 19th century.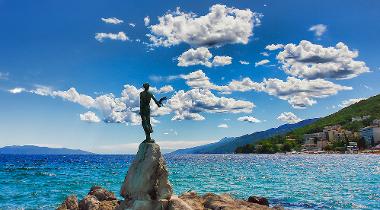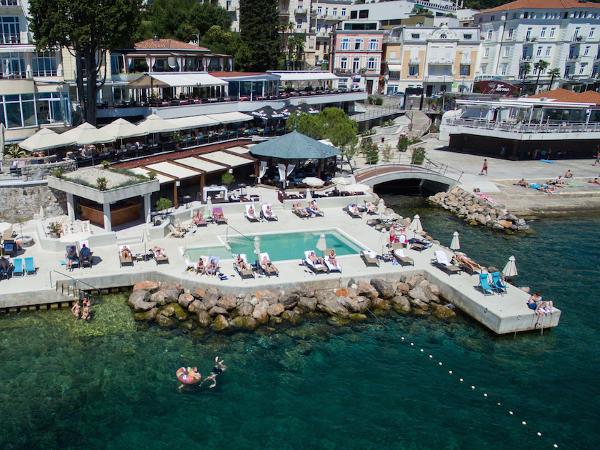 From apartments and almost all rooms, hotel provides a breathtaking view of the Kvarner.
Fully air-conditioned with 20 modern, fully equipped comfortable rooms and 5 luxuriously furnished apartments, Hotel Galeb offers high comfort in range of a 4-stars hotel. The perfect accommodation choice for families with children as well as business people and other visitors who rightly expect a high level of accommodation and services.
Only 50-meters from Hotel Galeb is situated Hotel Savoy, which as part of the same group comple- ments our offer. Our guests are welcome to use additional facilities such as swimming pool, wellness, beach and also visit boutiques and souvenir shops along the promenade.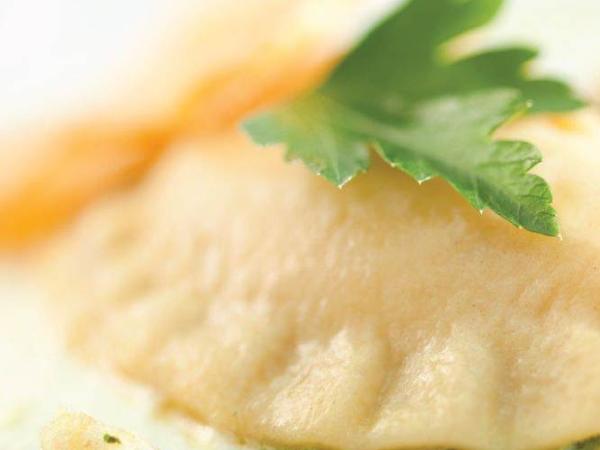 Á la carte restaurant "Lavanda" offers a rich and healthy Mediterranean cuisine based on seafood and meat delicacies. In addition, we offer creative cuisine and impressive wine list, consisting of a wide variety of top domestic and foreign wines.
The restaurant consists of two halls: the ambience of the "Blue Hall" with a terrace is ideal for intimate dining, while the "Pink Hall" is more suitable for banquets, baptisms, weddings and various group dinners and presentations.
Join us and enjoy our culinary specialties and a pleasant ambience.