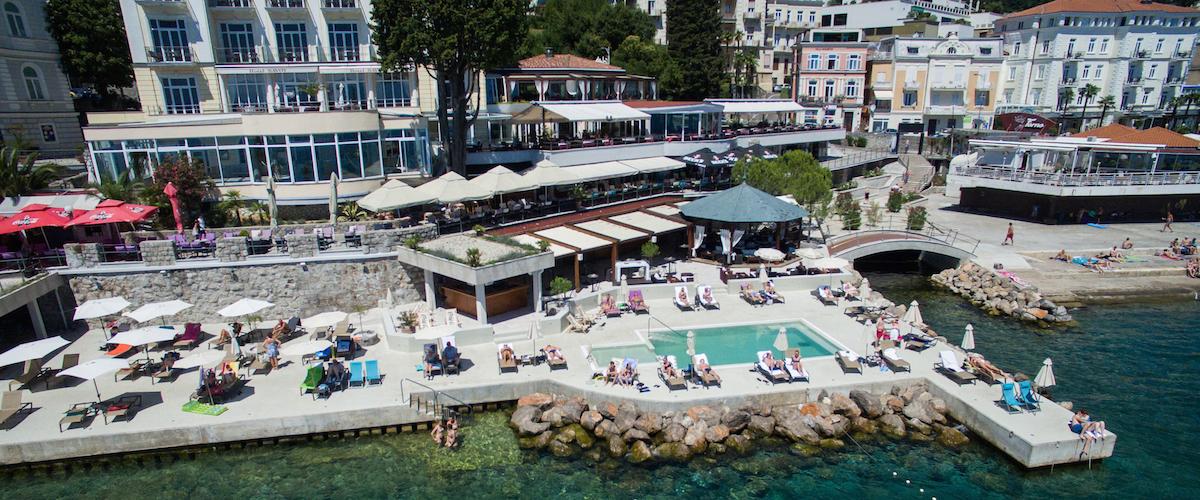 From apartments and almost all rooms, hotel provides a breathtaking view of the Kvarner.
Fully air-conditioned with 20 modern, fully equipped comfortable rooms and 5 luxuriously furnished apartments, Hotel Galeb offers high comfort in range of a 4-stars hotel. The perfect accommodation choice for families with children as well as business people and other visitors who rightly expect a high level of accommodation and services.
Only 50-meters from Hotel Galeb is situated Hotel Savoy, which as part of the same group comple- ments our offer. Our guests are welcome to use additional facilities such as swimming pool, wellness, beach and also visit boutiques and souvenir shops along the promenade.