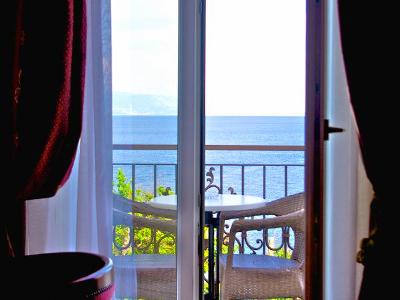 Rooms
From apartments and almost all rooms, hotel provides a breathtaking view of the Kvarner.
Fully air-conditioned with 20 modern, fully equipped comfortable rooms and 5 luxuriously furnished apartments, Hotel Galeb offers high comfort in range of a 4-stars hotel. The perfect accommodation choice for families with children as well as business people and other visitors who rightly expect a high level of accommodation and services.
Best Price Guarantee
In order to make your stay in our hotel as pleasant as possible, and that every moment you have a service you need, our reception-staff is available to You 24 hours a day.